Kennis Inpante, of Venezuela, gives Baris Ayyoyo, of Venezuela, a haircut outside the former Wadsworth Elementary School in Chicago's Woodlawn neighborhood on May 18, 2023.
Armando L. Sanchez/Chicago Tribune/TNS

Updated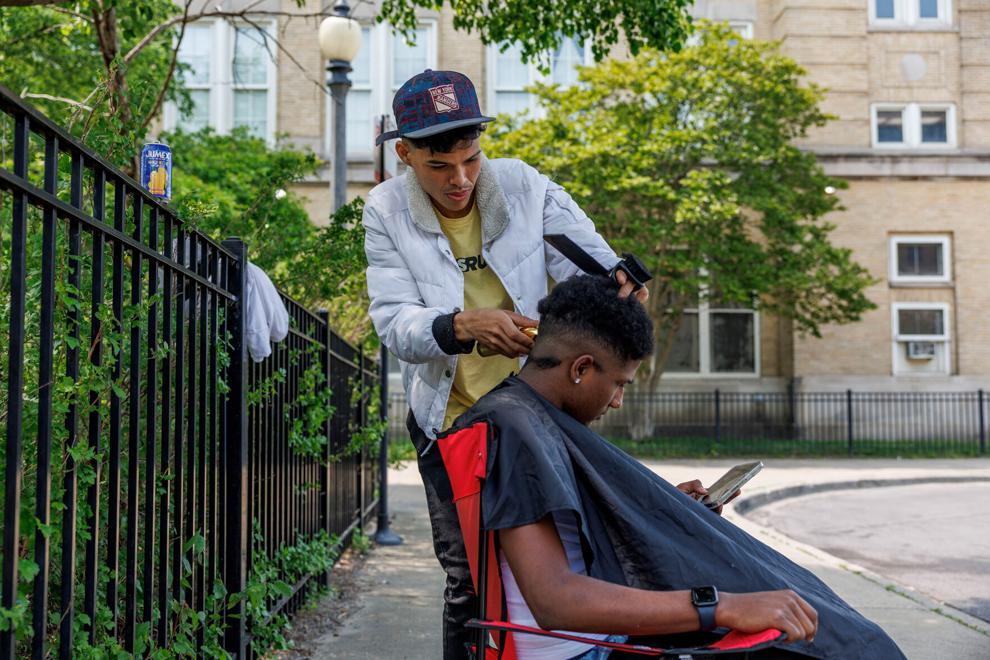 As featured on
CHICAGO -- On a recent sunny afternoon in Chicago's Woodlawn area, more than a dozen men from Venezuela gathered in a parking lot outside a shuttered elementary school that is now a shelter for migrants, kicking a soccer ball and blaring music from cars. Jeisson Gutierrez Rojas, 27, sat on a bench and scrolled through his phone. Wearing a bucket hat and black blazer, he said he fled his home ...