Charlie Phillips knelt down over the side of his airboat and reached into a mess of wild Georgia oysters. The sun glistened off the marsh's mudflats at low tide as he shook a cluster from the mound and tossed it onto his boat's metal deck.
"The best oysters are the ones on the sides," the veteran shellfish grower said. "Once you get up high, they get small and knotty."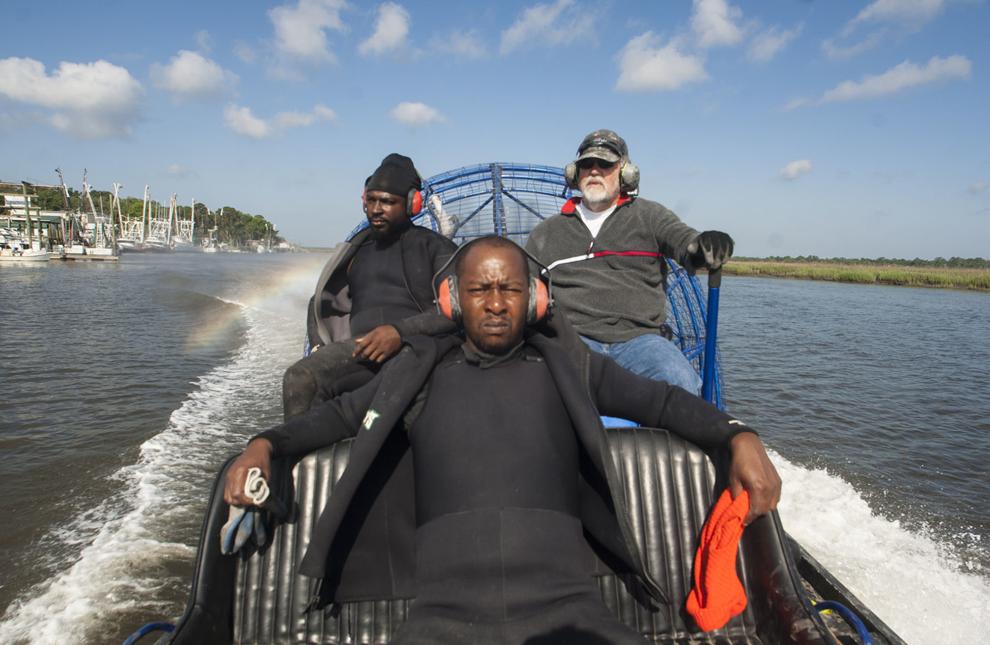 Phillip's company, Sapelo Sea Farms, is one of 10 commercial oyster harvest leaseholders in Georgia. For eight months out of the year, Phillips and his workers painstakingly collect the native, blade-shaped shellfish for wholesale to restaurants and markets. It's labor-intensive work, and there's not much money in it.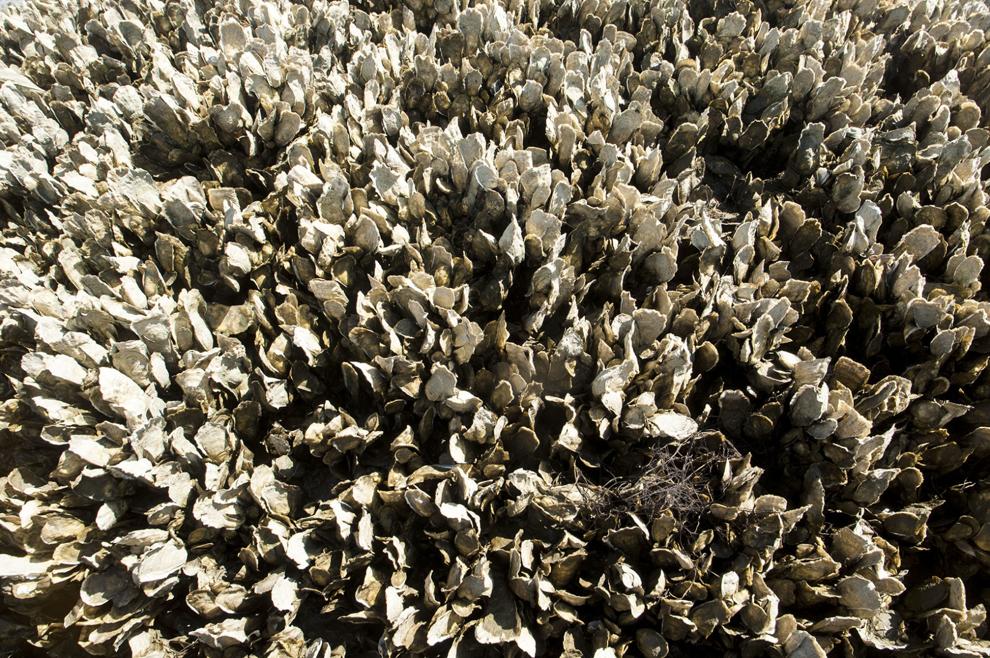 That's because Georgia, unlike other states, does not allow oyster aquaculture. All commercially sold Georgia oysters are collected from the wild.
In other states, farmers can use systems of mesh bags filled with baby oysters and grow them to harvestable size in floating cages tethered to the bottoms of estuaries. The oysters can be mechanically sorted by size and age and re-bagged every few months to maximize profit and predictability.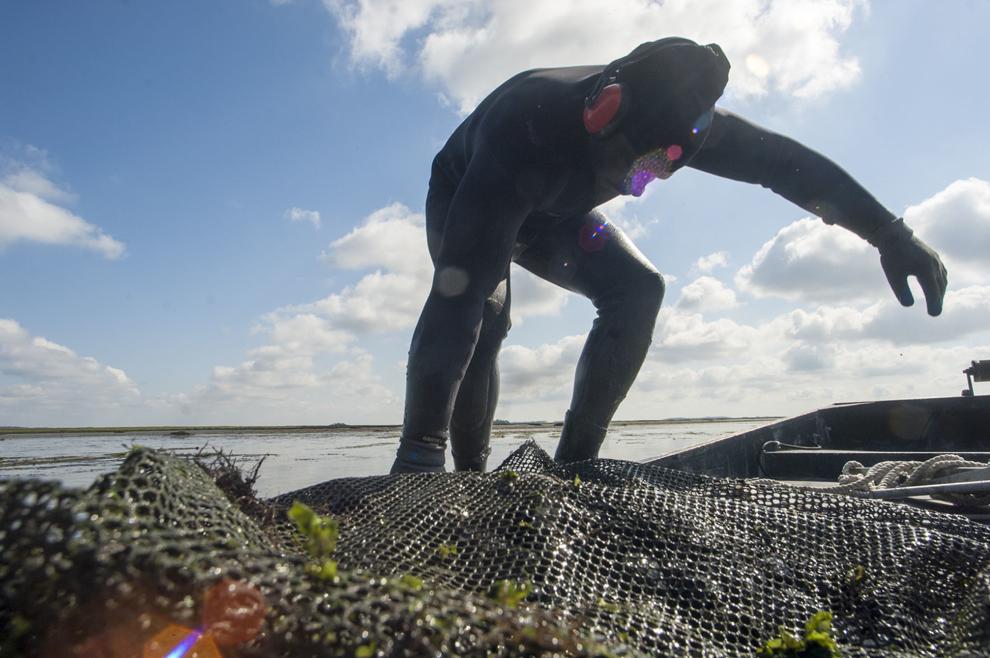 In Virginia, the oyster industry was worth slightly less than $200,000 in 2004. A decade later, after the state aggressively shepherded growers toward aquaculture, oyster harvesters brought in almost $30 million. North Carolina has invested tens of millions of dollars toward oyster-bed restoration since 2003, and improved its watershed management and research program. South Carolina is behind those states, but ahead of Georgia in its use of oyster-growing cages.
Oyster aquaculture remains illegal in Georgia. That's despite a decades-long undertaking by state researchers and regulators to spawn a new industry that could be worth more than $5 million by 2022 and directly employ dozens of coastal workers, according to state experts.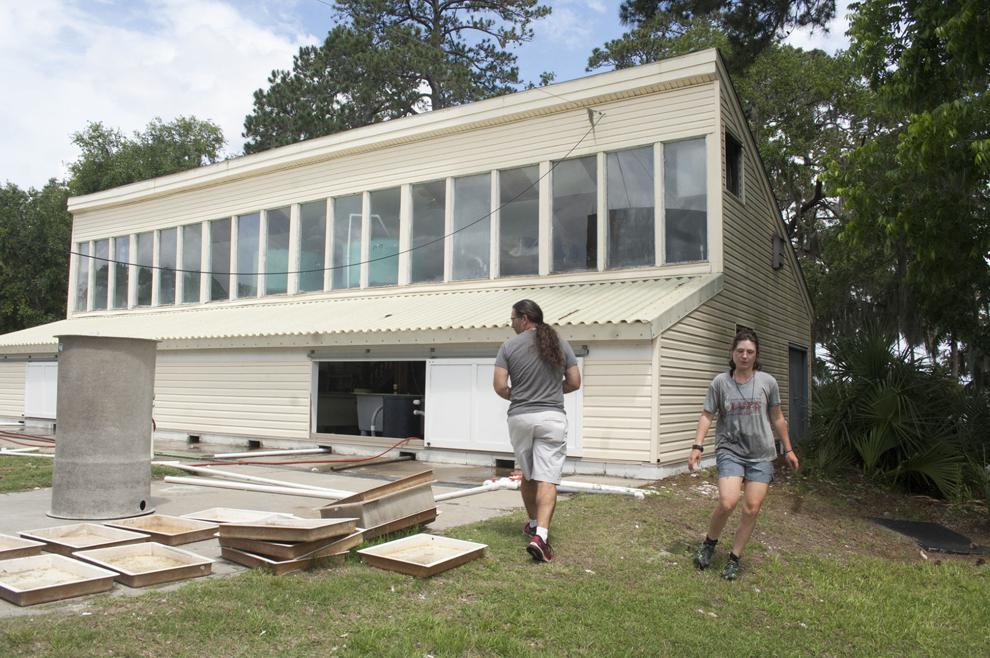 Georgia once led the nation in oyster production. In the early 1900s, the state harvested as many as eight million pounds of the shellfish annually. That industry collapsed in the 1940s due to over harvesting and decreased demand. The last of the oyster shuck houses closed in the 1960s, and the industry never rebounded. In 2016, Georgia's commercial oyster harvesters collected only about 32,000 pounds of oysters.
To try and revive the industry, the University of Georgia, or UGA, established the state's first oyster hatchery in 2015. Situated next to the tidal marshes off Skidaway Island outside Savannah, the hatchery grew about 650,000 baby oysters — called seeds — in its first year. Since then, production has ramped up. The hatchery produced about 2 million seeds last year, and its director, Tom Bliss, expects to rear as many as 5 million seeds this year. Full capacity is expected to triple to 15 million seeds by 2022.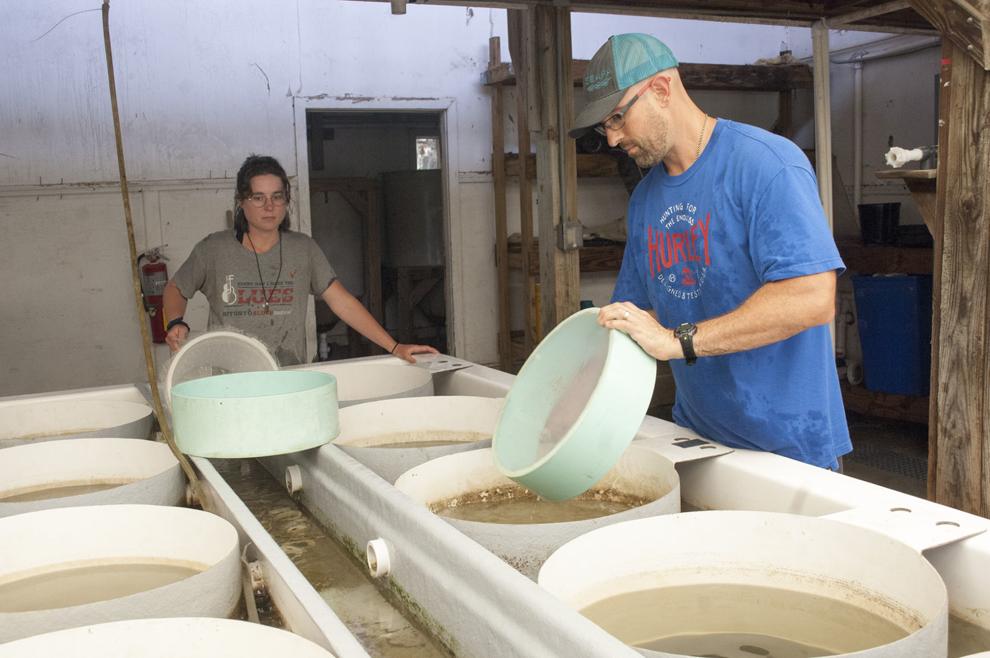 "The lab has been doing oyster research off and on since the mid to late 90s," Bliss said. "One reason why there hasn't been consistent research until recently is because Georgia is closed to the import of out-of-state seed. If we wanted to do research, we had to collect the wild stock and grow it up ourselves."
In 2016 and 2017, the UGA Shellfish Research Laboratory, which oversees the hatchery, studied the viability of oyster aquaculture in Georgia. They provided 10 Georgia shellfish growers with seed and cage equipment to collect data about how well the oysters survived. From cages, about 70 percent of oyster seeds grew to the three-inch harvestable size, and that percentage is improving annually as researchers try new techniques, Bliss said.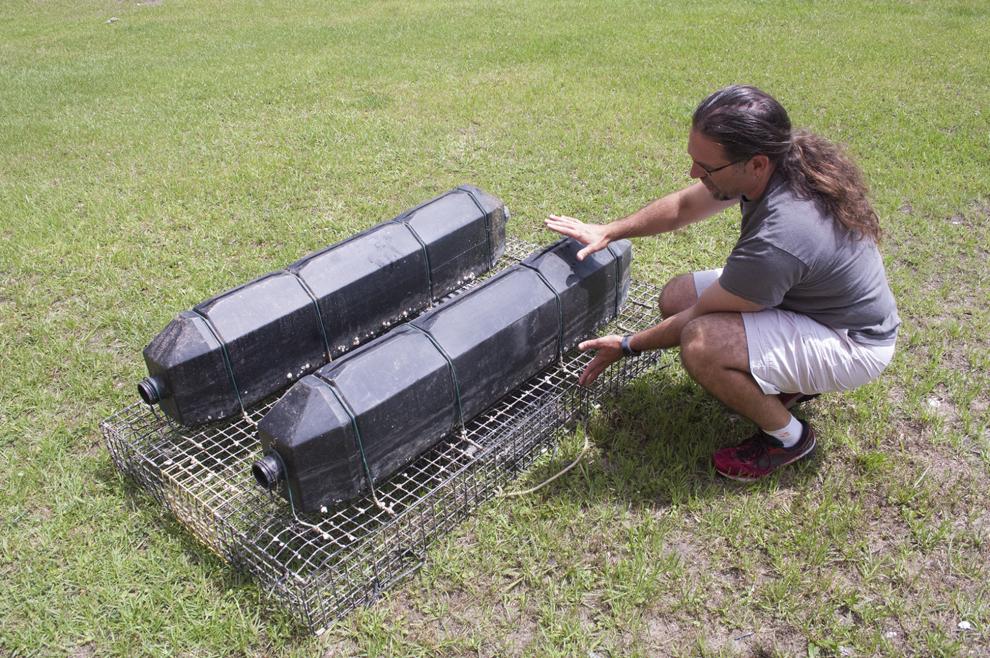 There's an important distinction between the wild-caught oysters off Georgia's coast and the seed provided for experimentation. Native oysters grow in large clusters because of environmental conditions, but seeds from the hatchery have been set in a controlled environment. That means the seed supplied to growers and cultivated in cages won't cluster together. Oysters "set," as growers call it, only once in their lifetime, and because of this, the seeds grow into the single-cup oysters most consumers are accustomed to seeing on their dinner plate or in markets.
Earnest L. McIntosh, a commercial oyster grower in Harris Neck in McIntosh County, was one of the 10 growers who participated in the UGA study.
"They're much more beautiful oysters," he said of the crops grown in cages. "You do maintenance on them twice a week — keeping them flipped, shaking them — and it puts a shape to the oysters. It keeps them with a nice cup, and that's what the restaurants want."
Georgia oysters, McIntosh and many others have said, are superior in taste to those grown in the Gulf of Mexico or Virginia's Chesapeake Bay. The Georgia variety, whether wild-harvested or grown in cages, have a salty, meaty taste with undertones of lemongrass. The taste has a lot to do with the clean, remote waters where the state permits shellfish harvesters to grow their crops.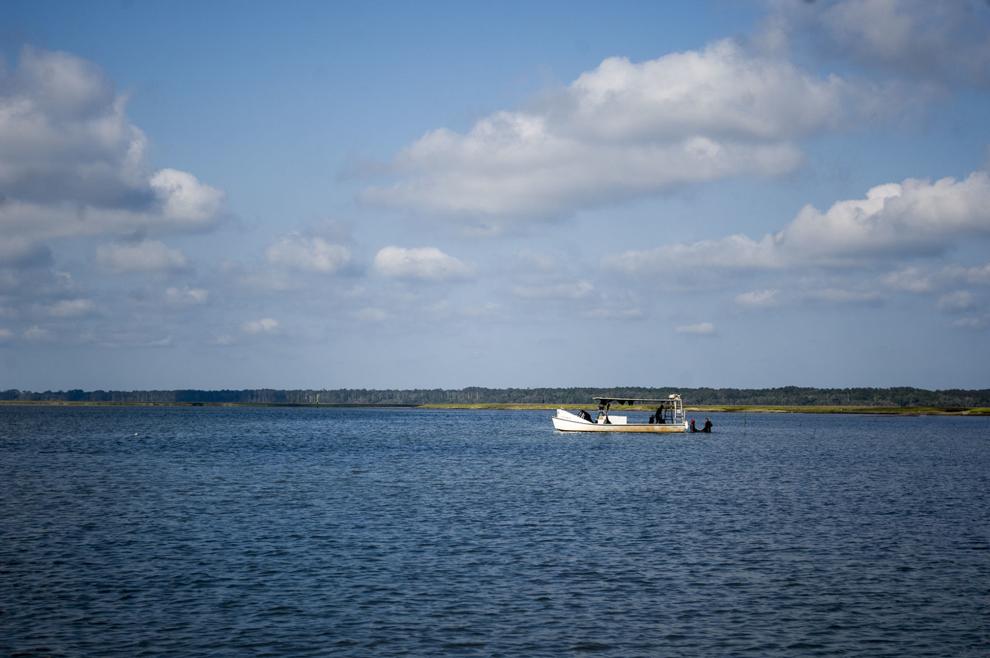 While McIntosh is provisionally allowed to experiment with the oyster cages, the method remains prohibited in Georgia. He's hopeful the state will start permitting oyster-growing gear soon.
"All the other states are doing it," he said. "You can't get people to go out there and pick the wild ones. I just want (the state) to open it up, so we can get on board. I have friends that want to be a part of this. If the state opens it up, the industry could really grow."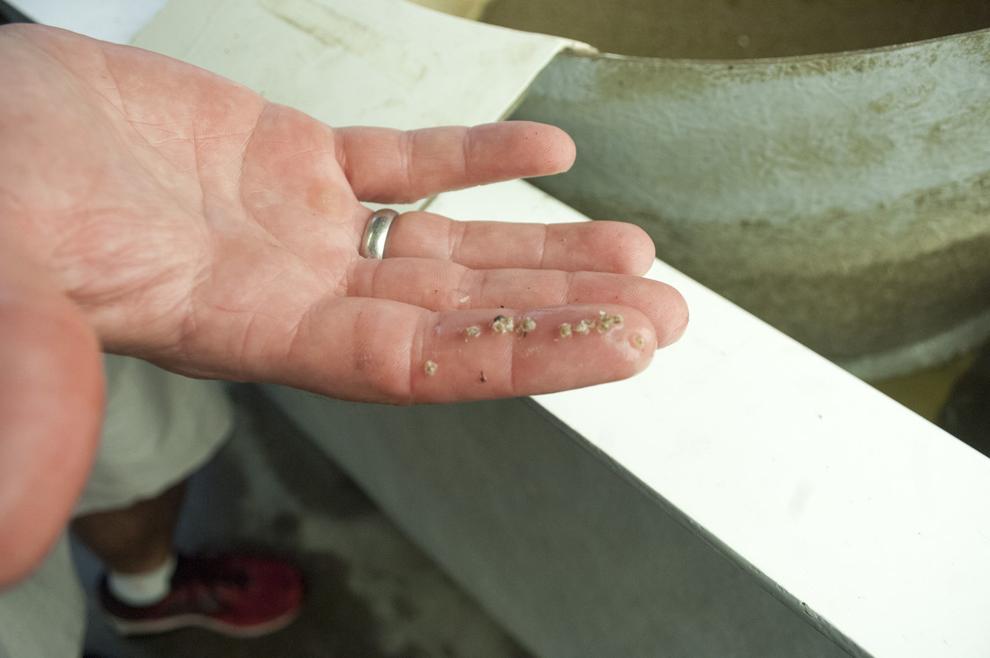 McIntosh's fellow shellfish grower, Phillips of Sapelo Sea Farms, isn't as optimistic. He calls the state's effort to revive the shellfish industry "smoke and mirrors," and blames state regulators for dragging their feet in permitting oyster-growing gear. He also thinks Georgia shellfish growers should be able to import out-of-state oyster seed, as is allowed with clams.
"We need to be on a level playing field with the other states," Phillips said. "We need to be able to bring in certified, disease-free seed. The other states can sell oysters in the summer. We can't. The other states have figured out ways to get oysters that grow better."
State regulators, like Dominic Guadagnoli, argue the state is moving at the right pace. He supervises the shellfish and water quality unit of the state Department of Natural Resources, or DNR. It's his job to oversee commercial shellfish harvest and provide the permits to make it legal — and safe.
DNR works in conjunction with the state Department of Agriculture to make sure the oysters are safe to eat. Both agencies are audited yearly by the Food and Drug Administration and other federal bodies. Guadagnoli said part of why the state isn't ready to permit oyster cages is the increased regulatory infrastructure simply isn't in place yet.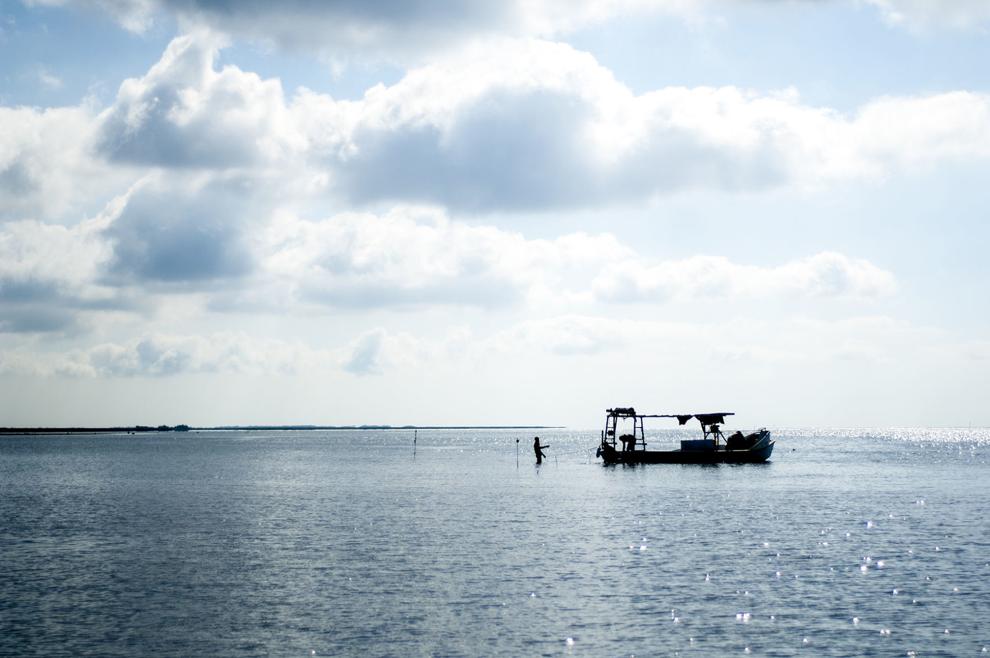 "The reason for that heavy regulation is because the industry is still producing and cultivating animals for raw consumption," he said. "With that, there are health risks. That's where the industry takes so much more commitment to implement."
Guadagnoli and his team at DNR are responsible for monitoring 82 water quality sites along Georgia's 100-mile coast. Each month, samples are taken to test for pathogens like the bacteria Vibrio. It's serious business. Vibrio, called "Vp" for short, can cause serious illness in people. The Food and Drug Administration reported one case of Vp-related illness in 2017 from Georgia shellfish, and another multi-source case in 2015. And that's just one of the dangers for people. Other diseases can spread among oysters, and if infected seed from one state is brought to another, entire native populations of oysters can be wiped out. That happened on the Pacific Coast of the United States, as well as in France, Guadagnoli said.
"It's not hypothetical," he said. "The dangers are real, and it's an issue."
GROWING INDUSTRY, GROWING BURDENS
Keeping tabs on the environmental and health concerns of the oyster industry is only a part of DNR's responsibility. The department's law enforcement division also patrols the shellfish growing areas. Each month, 23 DNR game wardens patrol the areas, which are leased from the state to growers. The wardens inspect the leases to make sure harvesters are staying in their allotted area and aren't interfering with maritime navigation, recreational water users or violating other laws.
If the industry were to grow from 10 shellfish harvesters to 50 by 2022, as UGA expects it could, a lot more scientists, inspectors and game wardens will be needed to ensure safety and compliance to federal and state laws.
Guadagnoli isn't opposed to the growth of the Georgia oyster industry, he said. He just wanted to see more funding for programs that keep tabs on aquaculturists. In fact, it was DNR's Coastal Resources Division that awarded the UGA Shellfish Laboratory a grant in 2014 to get the oyster hatchery up and running. Since then, the Georgia General Assembly has begun funding it.
"The grant we provided, I'll say with no pun intended, was 'seed money' and the intent was to provide funding to create a pilot hatchery," he said. "The intent was never to use public dollars to develop a hatchery for commercial production, and that's for obvious reasons."
Rather, he explained, the goal was for researchers to hone best practices and help an independent, commercial hatchery open in Georgia. But for that to happen, there has to be a demand from shellfish growers for seed. That demand, growers say, won't be there until DNR begins permitting floating cages and other gear that make oyster aquaculture commercially viable.
Frank Roberts, an oyster grower and hatchery operator in Beaufort, S.C., said his state had the same growing problems a few years ago as it grappled with its own oyster industry.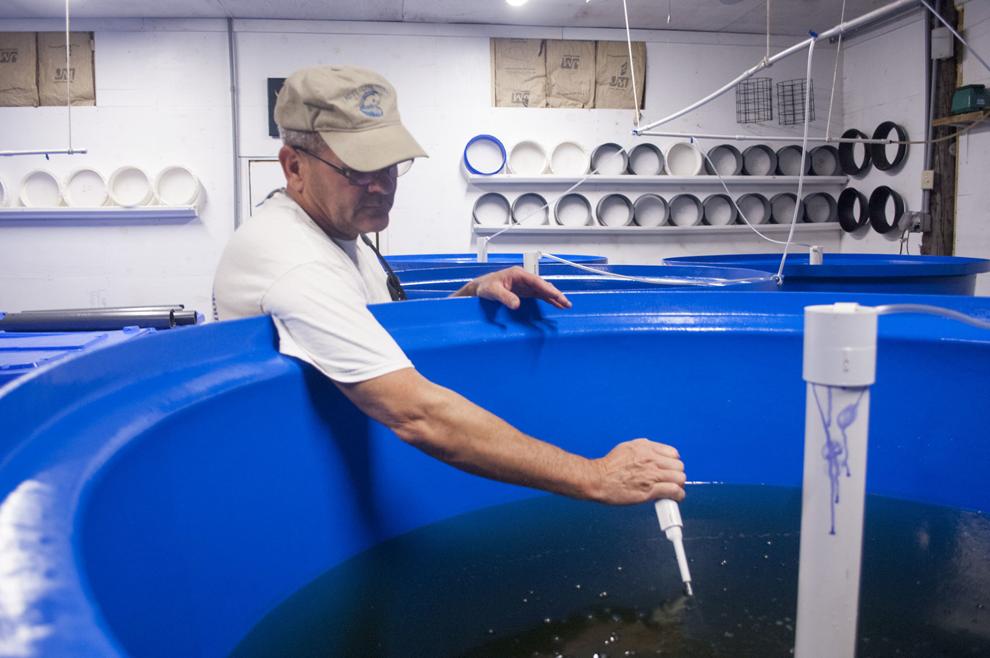 Roberts, through his company Lady's Island Oysters, was importing seed and growing it in cages until April 2014, when the South Carolina Department of Natural Resources put a moratorium on seed import.
"I was buying seed from Virginia, and it was very easy to pick up the phone, make an order and they would send it to me. It would be disease tested and then it would go in the water," he said.
Then things changed with the moratorium.
"When I first started, (S.C.) DNR was the good guys," he said. "They were our advocates. Then (the shellfish manager) retired, and a new sheriff came to town and put the brakes on this."
It took an act of the South Carolina state legislature to get the process moving again. The representative who's district includes Beaufort went to bat for the industry, and lawmakers essentially forced S.C. DNR to play nice with oyster growers. Since then, Roberts said his business has taken off. His oysters have been reviewed by The New York Times and he's doing more than $100,000 of business yearly with plans to increase the number of floating cages he uses.
SHUCKING THE INDUSTRY OPEN
An act of the legislature may be needed in Georgia, too. But here, it's more related to funding, said Jill Andrews, Guadagnoli's boss and DNR's chief of coastal management.
"The growers themselves can't fund this, or the research, or the policy work that needs to be done," she said. "Basically, we're trying to move things forward in a partnership. We hope for a timeline of 2022, and that still could possibly be reasonable. There are a lot of steps along the way, and we're trying to knock them off one by one, but since nobody is funding this, it's more challenging."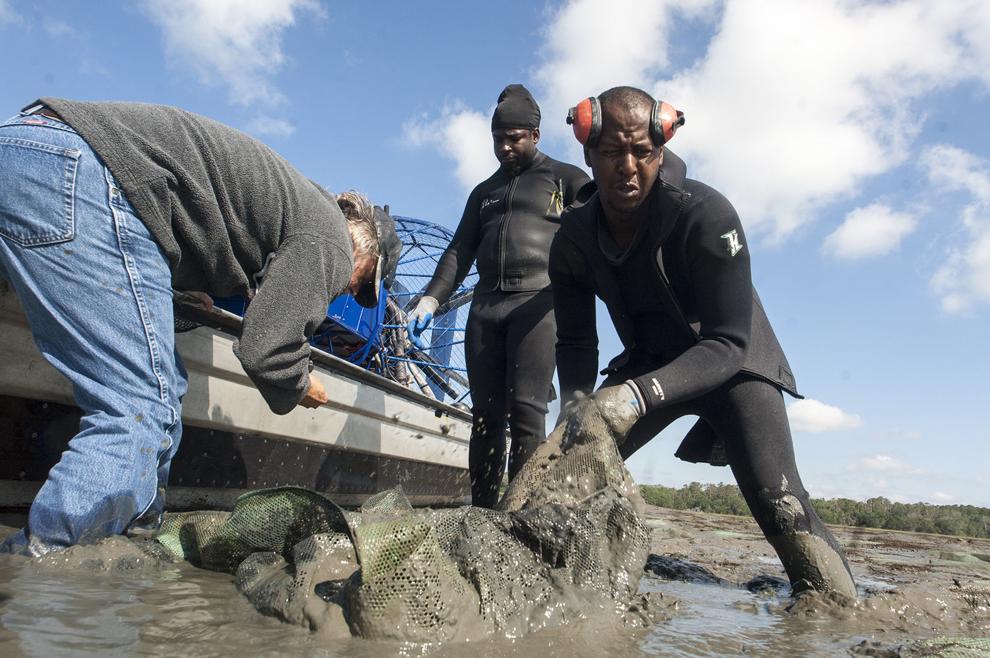 State Rep. Jeff Jones, a St. Simons Island Republican who represents many of the areas where oysters are harvested, said he wants to see the industry reach its full potential.
"When I served on the natural resources committee, we went to Skidaway and toured the hatchery," he said. "We heard a fascinating proposal about the oyster industry in Georgia. It's not as big as it could be, or perhaps should be."
He plans to learn more about Georgia's potential to again become a leading producer of oysters, and said it's "very, very likely" that he'll bring the topic to the Gold Dome in Atlanta next legislative session.
"If you look at my district map, it includes McIntosh County, and this could be something good there. McIntosh County is looking for industry, and this could be perfect for them. Fishing and seafood is part of the heritage there," he said.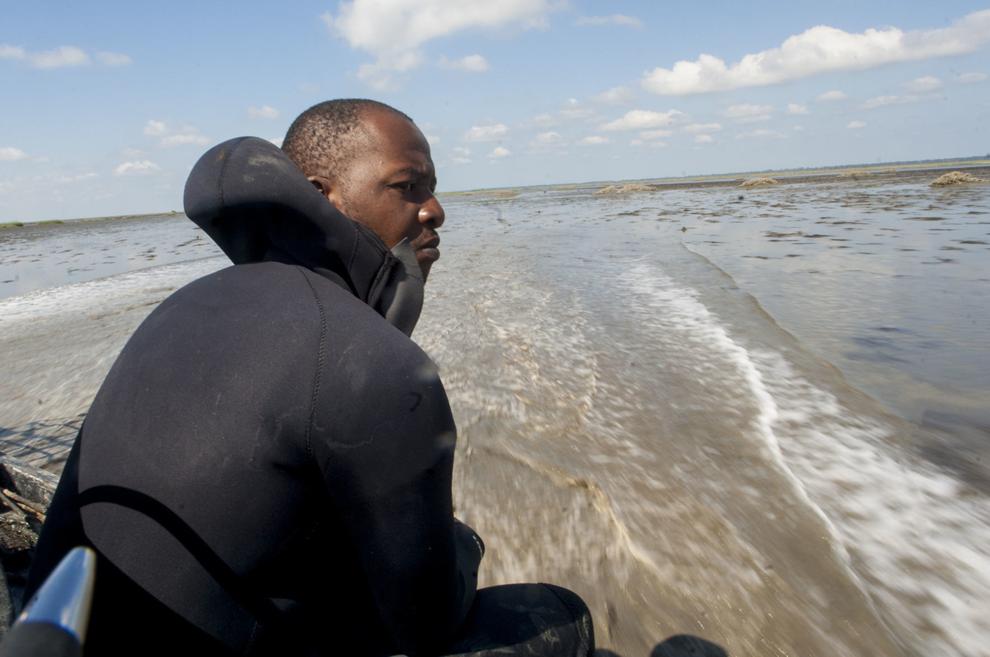 Guagagnoli and others at DNR hope they'll find a champion in the legislature who will help them secure funding to better serve the shellfish industry. Without that financial commitment by the state, permitting floating cages and other oyster growing gear could wind up overwhelming regulators, he said.
"We are not in the business of offering farmers an opportunity, and to seat them on water bottoms for them to fail," he said. "Failure could be a result of failing an FDA audit because I'm not able to keep them in compliance. We are being forthcoming and saying, "This is what we need, and we need it because that's what we're going to be held to.'
"Before I put more folks on the water for oyster mariculture, I want to see to it they have everything they need, along with the security to know that as they grow, we're going to be able to support them. They're making tremendous investments."