Visitors have begun to return to the Golden Isles, but among the most anticipated returning visitors are the loggerhead sea turtles.
Jekyll and St. Simons islands recently reported their first loggerhead nests of the season, which commences annually in May. As of Thursday, Jekyll reports 10 nests and St. Simons one nest.
The first nests were found on both islands May 8. AmeriCorps members working for the Georgia Sea Turtle Center on Jekyll and volunteers with the St. Simons Island Sea Turtle Project began monitoring the beaches for nests on May 1.
"We always look forward to the start of nesting season," said Catherine Ridley, a volunteer with the St. Simons team. "There's something really special about discovering that first nest. It never gets old."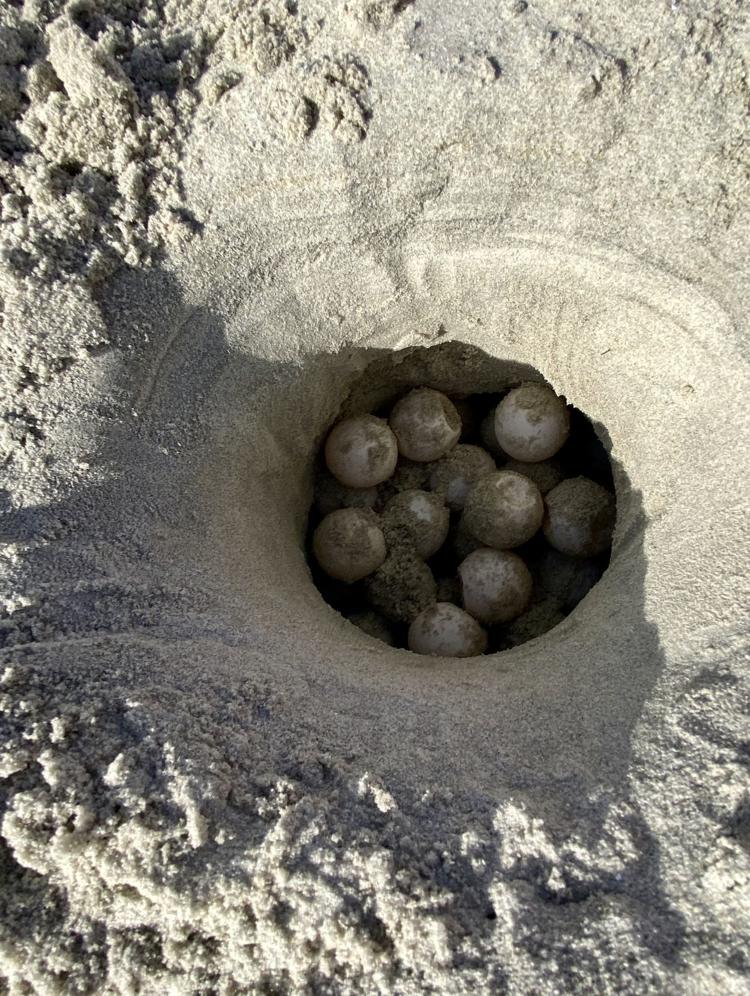 Coastal Georgia's islands each have distinct nesting projects. All are part of the Georgia Sea Turtle Cooperative, a network that includes numerous organizations and agencies. The cooperative saw a record-setting year for loggerhead nesting in 2019.
The team on Jekyll monitors the beaches early every morning and throughout each night. Last year, Jekyll Island had 199 nests.
Breanna Ondich, a research specialist with the Georgia Sea Turtle Center, anticipates at least some decrease in nesting this year.
"I personally think, looking at our state trends, that we'll be a little bit lower," she said. "Each mom has a cycle where she doesn't lay eggs every year. She'll take a two- or three-year break, so you get a lot of turtles coming all at once one year and different turtles this year than who we saw last year."
Each nest will take about two months to incubate. Ondich expects the first hatchlings to emerge in early July.
St. Simons reported six nests last year. The island's record is 13 in one season.
"Who knows what this year will bring," Ridley said. "We're hoping for a great season."
The St. Simons Island Sea Turtle Project is a team of volunteers with many years of experience.
"We actually recently lost a giant of our program — Gloria Ramsaur, who had led the project for many years, in the early 2000s up until recently," Ridley said. "She passed away last March. This season really isn't the same. We're all mindful that we want to live up to her legacy, whether we end up with one nest or 30."
Now that the turtles have returned, Ondich and Ridley remind residents and visitors in the Golden Isles to keep the nesting process in mind when spending time on local beaches.
"I certainly recognize that everyone is so excited to be back on the beach, but I do want to encourage beachgoers to take steps to be turtle-friendly," Ridley said.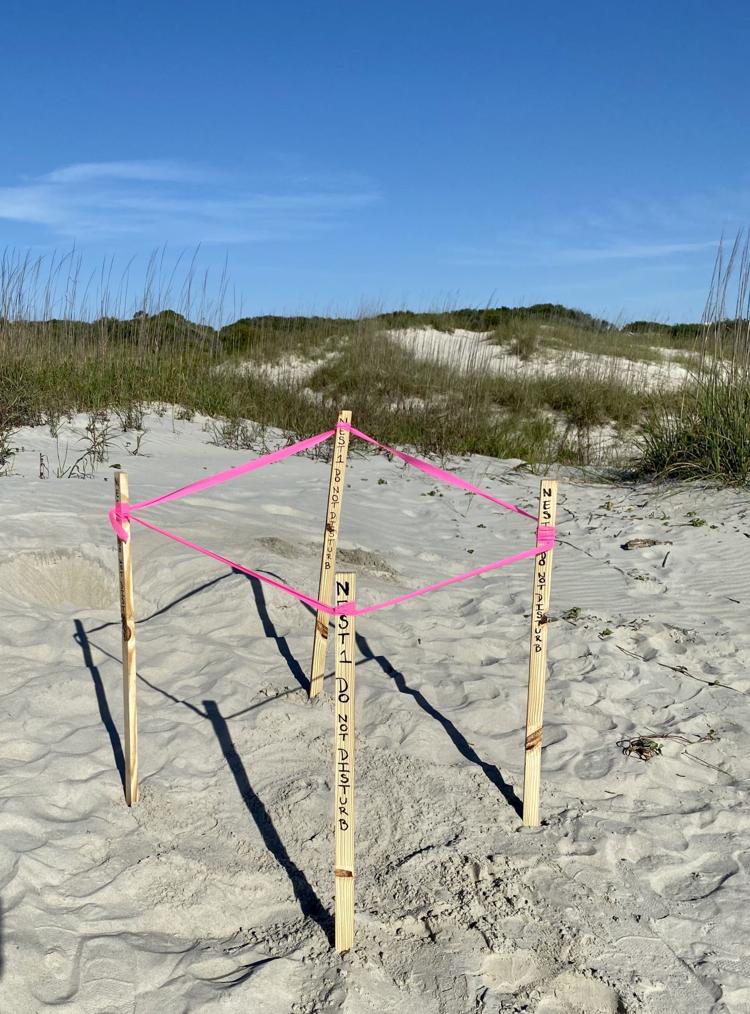 The most important measure to take, she said, is to keep beaches as dark as possible.
People on the beach are asked not to use flashlights, including the flashlights on their cell phones, when walking on the shore at night because bright artificial lighting will interfere with the mother's ability to nest or the hatchling's ability to navigate itself from the nest to the ocean.
"We understand that people want to be safe," Ondich said. "The turtles are a little bit less affected by lights that are red in wavelength, and we sell those around the island."
Window lights visible from any home, business or hotel on the beach need to be turned off or covered at night as well.
The St. Simons Sea Turtle Project will be distributing turtle-friendly flashlights this summer. The project plans to lend the lights to hotels, rental properties and other businesses interested in distributing them to their guests.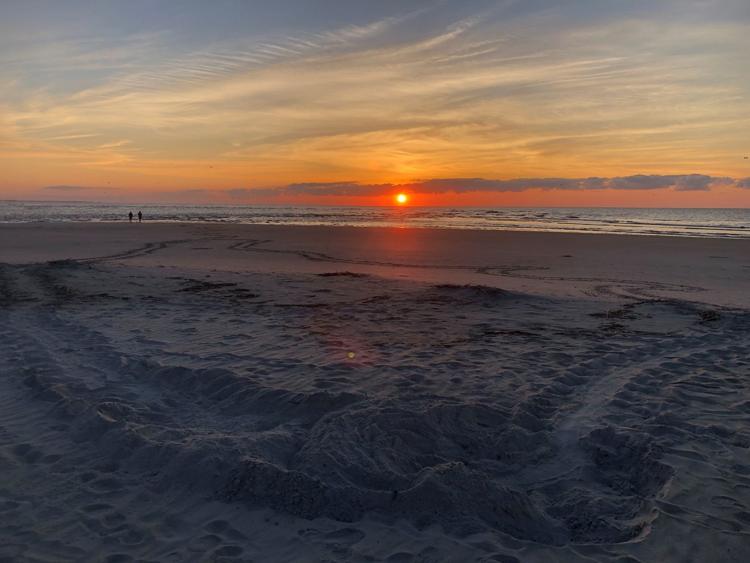 Beachgoers are asked to knock over any sandcastles and fill any holes they made before leaving the beach for the day. Both can interfere with the turtles' nesting process.
Georgia's beaches only recently reopened fully to the public after restrictions promoting social distancing and addressing concerns created by COVID-19 were lifted.
"It's obviously a different type of feel on the beach right now," Ridley said. "It's comforting, despite all the uncertainty with COVID-19, this is something we can count on. Loggerheads have been nesting for generations on our coast."
The Georgia Sea Turtle Center reopens today with reduced hours, enhanced sanitation of high-contact surfaces and operational changes that allow for social distancing. The center is open from 10 a.m. to 4 p.m. daily, with a 30-minute closure from 1 to 1:30 p.m. for cleaning. More information can be found at gstc.jekyllisland.com.
For updates from the St. Simons project, follow the team's Facebook page, titled "SSI Sea Turtle Project."
To keep up with the nesting numbers in Georgia, those interested can visit seaturtle.org.