If the brewed caffeine at Wake Up Coffee's newest location isn't enough to perk up visitors, the mural decorating the outside of the building will.
Bongang's art is loud, colorful and full of joy.
Bongang moved back to the Golden Isles last year, and his mural work recently caught the attention of Bo Mann, founder and owner of Wake Up Coffee Co.
"I would say it's a whimsical, abstract expression of happiness," Bongang said. "… The goal is always just to bring color to the community."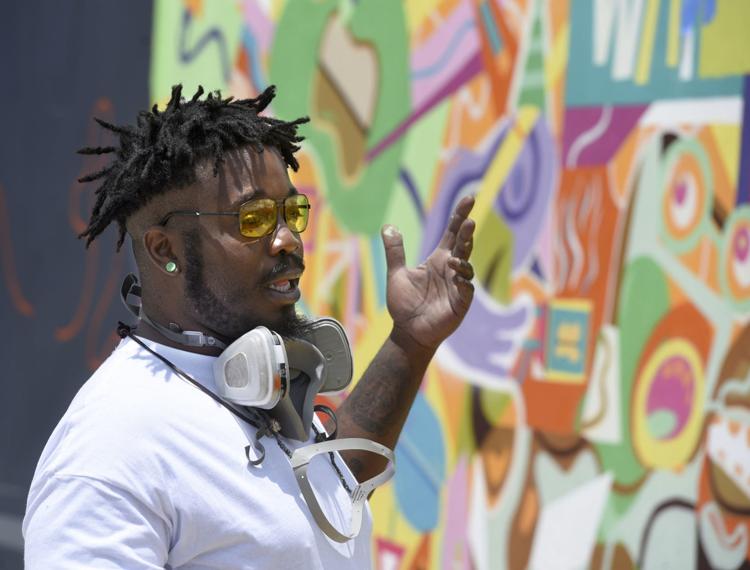 Mann said he heard the call for a drive-thru Wake Up location, and this new shop will meet that interest.
Bongang's artistic style meshes well with Mann's vision for the drive-thru spot.
"He is just an amazing artist, and I saw some of the work he had done locally," Mann said. "… I've always had this big lofty dream of having these murals in all our spaces."
Mann hopes to open in mid-June but has not set a confirmed opening date.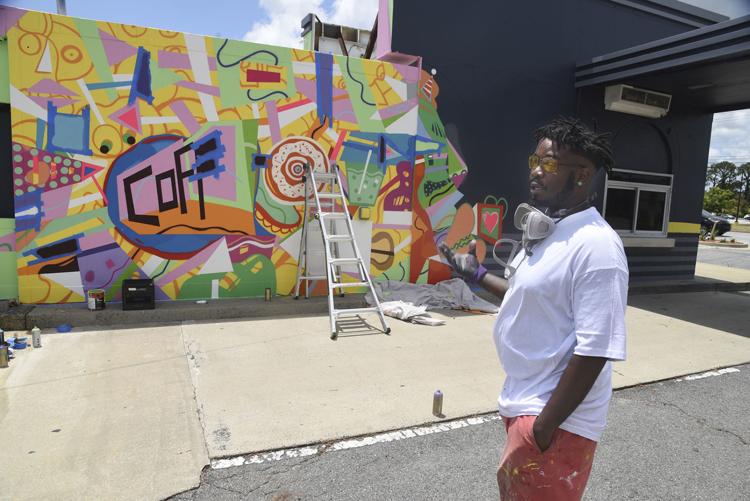 Bongang relies on a freestyle approach when creating his art, and Mann encouraged him to take complete artistic liberty on the Wake Up mural.
The mural wraps around the building and, upon close examination, resembles a building-sized head of a monster.
"That big donut on the top is kind of like an eyeball, and then once I get to this backside, it's going to be a big mouth," Bongang explained.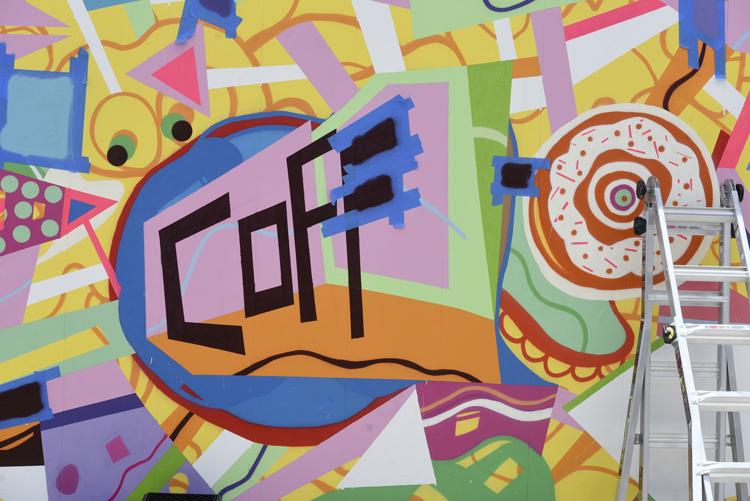 Bongang said he hopes his mural evokes joy.
"Especially now with what's going on in the news and everything, I feel like it's something that people can cherish about the community that's positive," he said.
The mural is also meant to inspire passersby to take a break. Coffee and donuts are craftily intertwined among the mural's imagery.
"It can mean a lot of things," Bongang said. "We all need a coffee break."
Those interested in viewing more of Bongang's work can do so online at bongang.com or on Instagram and Facebook at "Bongangart."