This school year has emphasized the value of creative thinking.
Educators, students and all other school personnel have adapted amid the pandemic, and many in Glynn County have been able to do so in mostly face-to-face settings since August.
Academic and extracurricular programs that focus on creativity, like drama classes, music education and other fine arts, have been severely affected by COVID-19 concerns.
Yet that need for creative outlets didn't disappear when the pandemic began, said Tess Nielsen, fine arts director at Frederica Academy.
Despite the challenges of offering in-person education during a pandemic, Frederica Academy has maintained a clear focus on the importance of fine arts education, Nielsen said.
"We're very small, we're very nimble, and that is one of the things, especially in the arts, that's really kept us going and thriving through all of this," Nielsen said.
March will be a month highlighting musical theater at Frederica. The fifth grade will put on "Seussical" on March 11, and the middle and upper school students will present a production of "Little Women" March 25-27. The productions will include live-stream performances.
The music and arts programs in the lower school have long been of high priority at Frederica, Nielsen said, and the fifth-grade musical is an institution at the school.
"That's the foundation of it all because we would not be able to do what we do in the middle and the upper school unless we had kids coming from that lower school with the foundational program that we've prepared," she said.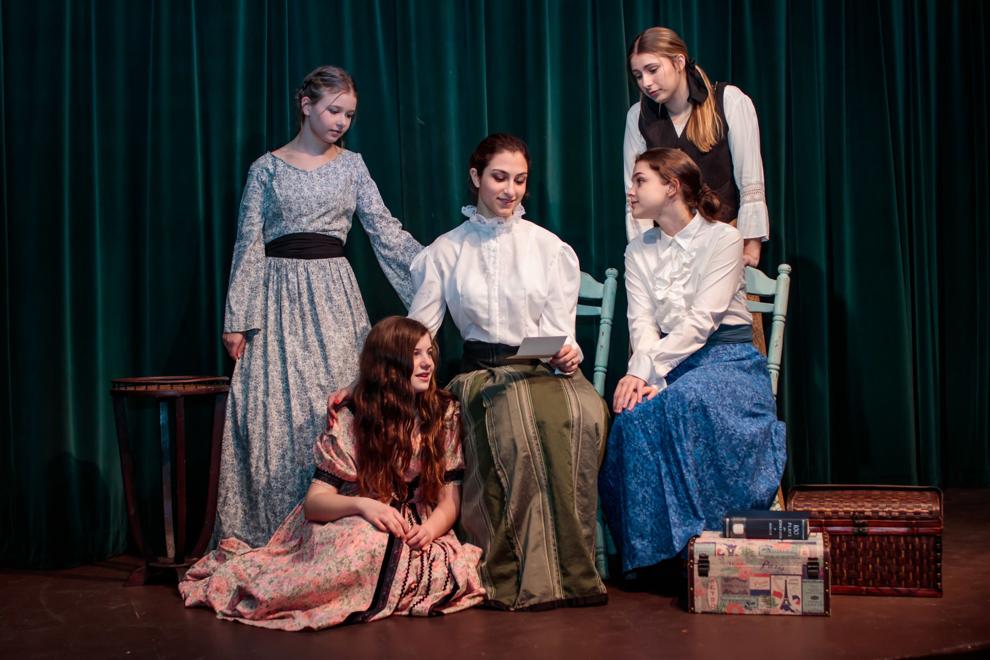 Significant planning has gone into what kind of COVID-19 precautions to put in place for the musicals, including social distancing for actors, face shields and audience limitations paired with live-streaming.
"We're prepared to have small and appreciative audiences on campus," Nielsen said.
The school has grown many of its arts programs in recent years, including its instrumental programs and digital media offerings. That focus on new arts opportunities has continued this school year.
A new class this year is audio production, through which students learn about music production and recording.
"It's really been a very popular class this year for the students because they want to know how to make their own videos and they want to know how to record their own songs and do their own songwriting," Nielsen said.
And a new opportunity in the visual arts has been the inaugural Ellen Fleming Foundation Visiting Artist. Last week, local artist Kevin Bongang spent five days on campus working with students in first- through twelfth-grade at the school.
Ellen Fleming, who died in 2019, served many years as Frederica's head of school. A gift was left in her name for her retirement, and Fleming asked that the money be used for arts and cultural enrichment on campus.
"So we selected Kevin out of a group of 11 nationally known artists, and we thought that his message and how he would interact would most closely represent Mrs. Flemings' ideals," Nielsen said.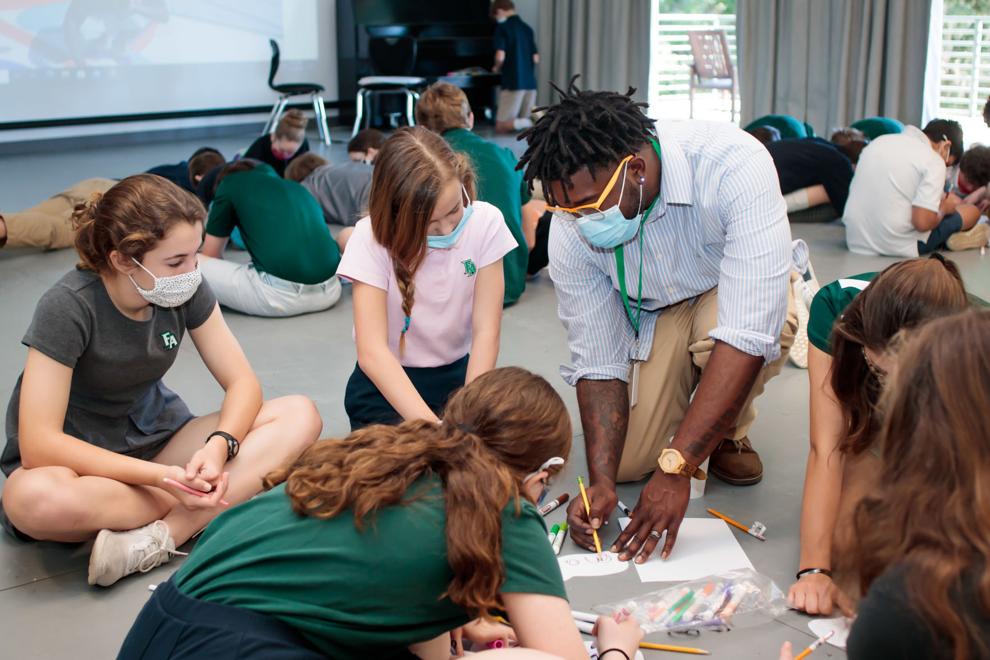 Bongang worked with Frederica's students to create panels for the north exterior wall of the school's library. The five panels represented equity, justice, tolerance, acceptance and friendship.
"The kids are going to design the graphics for these panels, and then Kevin's going to come and he's going to do his signature style on top of them," Nielsen said, before the visit.
Creative outlets are crucial in a student's education, she said, and the opportunities are just as important if not more needed this school year.
"I am a performing artist. I'm a chorus person. I'm a singer, a pianist, and I'm a music theater director, so this has been the most challenging year for me as a teacher and a choral music director and a music director," she said. "But I'm finding a great satisfaction in really helping to bring these visual arts and communicative arts to the forefront."
Changes in education this year have also hopefully served as a reminder for students about the importance of being able to think outside the box.
"If I've ever had an excuse to use my creativity, it's been this very moment," Nielsen said. "And I hope that is a model for most students, for innovation, creativity, continuity and thinking your way around what you want to do."