A months-long process to update the master plan for Jekyll Island, which is now in its final stages before potential adoption, has highlighted the concerns many have about future overdevelopment of the island.
The board of the Jekyll Island Authority voted last month to send a draft of the 2021 master plan update to state officials for review.
But some critics of the draft feel the plan does not address what they say is one of the most significant issues on Jekyll, which is how the JIA will ensure density within developed acres does not diminish the quality of the island or visitor experiences.
The final draft of the master plan, which updates the 2014 version, was created by staff at the University of Georgia's Carl Vinson Institute of Government. The JIA board is set to vote on whether to adopt the plan in December.
Some, though, do not feel they've had adequate opportunity for input on the final draft that's already been sent.
The master plan update falls short of what the 2014 plan provided, said Susan Inman, coastal advocate for One Hundred Miles.
"We have a lot of questions," she said. "And if you look at the 2014 plan, it's amazing. They have short-term goals, long-term goals and then even boxes to be checked. And this plan is just findings and recommendations. There is no short-term plan, long-term plan, available for the public to see. That's concerning."
'Disappointing destination'
Many who have concerns about potential overdevelopment cite the Jekyll Island Carrying Capacity and Infrastructure Assessment completed in 2018.
That study indicated that Jekyll could reach functional capacity by 2021.
"Which is now," Inman said. "Even without planned development, visitation is expected to continue to increase significantly. Everyone has been feeling these growing pains, and the JIA must address our concerns before it's too late."
Some areas of land designated for development are being overdeveloped, Inman said. An example she noted is the site that once held the Buccaneer Hotel. That site, Inman said, now holds two hotels.
"You definitely increase density around the same development acreage, so that doesn't help with feeling the capacity of people on the island," she said.
David Kyler, director of the Center for a Sustainable Coast, said one of his primary concerns is what portion of the island should remain devoted to conservation and what portion should be developed.
Few promoting conservation of the island predicted how dense some of the development would be, he said.
"The largest beachfront hotel between Fernandina and Hilton Head is where? On Jekyll Island, a state park," he said. "That couldn't be more absurd. A five-story hotel in a state park."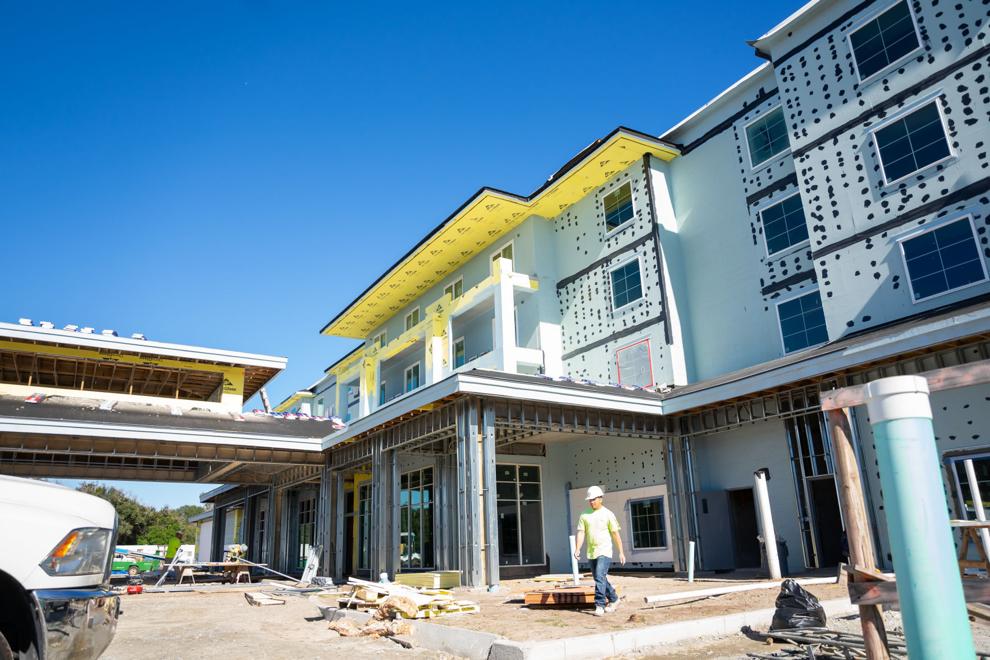 The newly constructed Moorings condos on Jekyll are another example of overly dense use of developed land, Kyler said.
"In my opinion, they're overcompensating for having a limited area to develop by developing those areas with ever-greater intensity so it has an urban quality in the areas that are being developed," he said.
Jones Hooks, executive director of JIA, said overdevelopment is always a part of the consideration in these planning processes. The 2018 capacity study was completed first to inform the anticipated master plan update, he said, and was among those provided to the Carl Vinson Institute of Government for review when JIA began the master plan update process.
"As a self-sustaining entity, we have to ensure our visitation numbers are significant enough to fill the Convention Center and hotels and businesses on the island," Hooks said. "These are the economic engines that allow us to protect the island's natural resources and assure Jekyll sustains its special character for visitors."
Jekyll board members and authority staff have made clear that they do not wish to see the island undergo the kinds of development seen in other coastal tourist destinations, Hooks said.
"Executive staff and the JIA board have been very vocal that there is no desire for Jekyll Island to become the type of developed destination represented by St. Simons Island, Hilton Head Island, Tybee Island or Fernandina Beach," he said.
Hooks speaks often during JIA board meetings about what he's termed "disappointing destinations" that are known for being overcrowded by tourists and vehicles.
"This is intended to provide further insight to the JIA board for their policy considerations and adoption of plans and projects to avoid Jekyll Island experiencing the same issues," Hooks said. "And as such, the JIA has an outstanding track record of clearly executing recommendations and plans that have been methodically adopted by the board."
Listening to public input
Some are dissatisfied with the process through which the master plan update came together.
David Egan, a Jekyll resident who served on a stakeholder committee formed to provide input on the master plan update, said the group did not have a chance to provide adequate input.
But the stakeholder committee on which Egan served did not have a chance to review the final draft before it was sent on, he said.
"We're kind of concerned then that the draft went before the board without the stakeholder group having full input," said Egan, who has lived on Jekyll for more than 20 years and co-directs with his wife, Mindy Egan, the Initiative to Protect Jekyll Island. "And we expressed that concern, and it really didn't get us anywhere."
"But what has been proposed has not yet been adopted," Hooks said.
The public survey did not include a question directly related to development, Egan said. The survey's final question, though, asked respondents to provide any information they felt was important for the master plan update process. Many took the opportunity to share their concerns about capacity issues on the island.
Inman also expressed her disappointment that opportunities for public input so far "have been relegated to one-sided surveys, with no indication that these concerns are being adequately addressed."
"At this stage, the JIA should be putting all the parts together and releasing a fully thought-out draft update," she said. "Jekyll is 'The People's Island,' and with so many in our community who care about this special place and its future, we deserve more representation than in an appendix to some recommendations."
The drafted update succeeds on some issues but fails to address the potential for overdevelopment, Egan said.
"As I see it, the update did a fairly good job on the conservation issue but really more or less punted when it came to the capacity study, which said that Jekyll would reach its functional capacity by this year, 2021, or that any additional development would eventually have irreparable damage to the island's character," Egan said.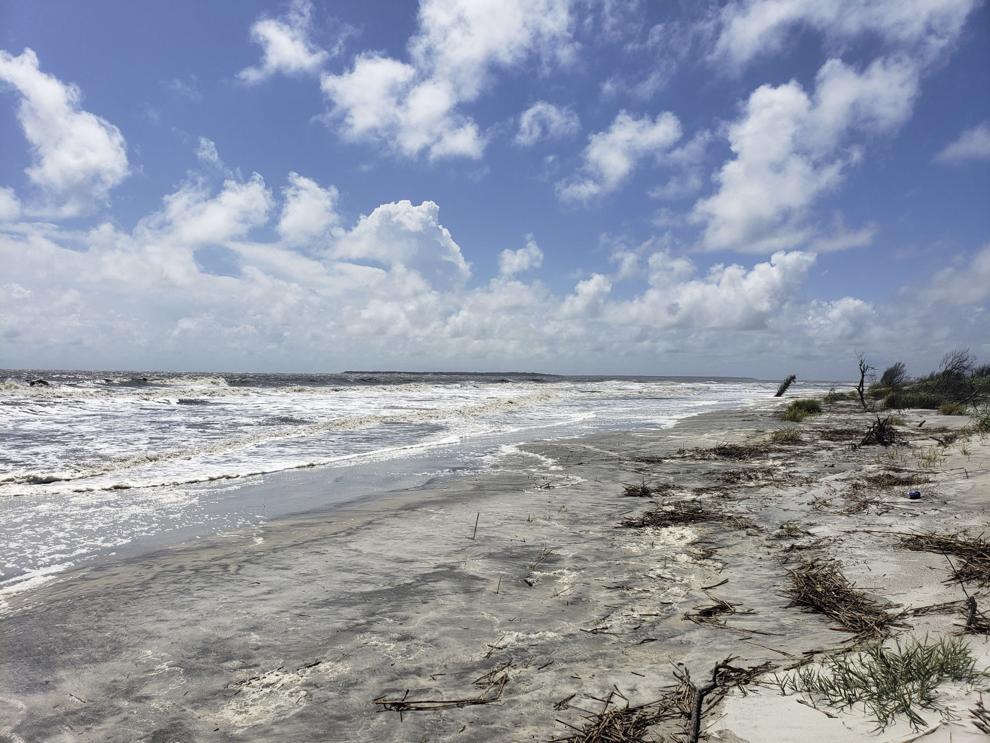 More nuanced zoning techniques are needed to address capacity concerns on Jekyll, Kyler said. The use of over-simplified terms like "developed area" is ineffective and misleading as a management device, he said. These terms are also prone to being manipulated in ways that produce outcomes that degrade the character of Jekyll Island.
Egan worries the state officials who review the updated plan will not be familiar enough with Jekyll to recognize what Egan and others feel the plan lacks.
Another issue he feels has not been addressed is what the future golf master plan update will mean for development on Jekyll.
The uncompleted golf master plan leaves open questions about future development, Inman said, and it's difficult for those wishing to comment on the master plan update to do so with this lingering ambiguity.
Kyler hopes to see the master plan update set a development limit, which may require delaying its adoption, during which time details in the golf course plan update can be resolved.
The goal of the golf master plan is to make the courses on Jekyll self-sustaining by modernizing the facilities to attract more golfers.
Kyler said federal and state funds should be used to sustain the golf course to prevent development decisions that go against the island's conservation and capacity priorities.
Planning Jekyll's future
The proposed update to the island's master plan recognizes the next five years are about capacity management, Hooks said.
"The 2014 plan's purpose was revitalization and setting specific boundaries of development acreage," he said. "Now, with this update, our purpose is to retain Jekyll's greatest assets — its natural resources. The undeveloped areas of Jekyll are its unique and most distinguishable characteristics that we must not lose."
Goals outlined in the master plan update showcase how JIA plans to achieve this purpose, he said.
"It is evident within the master plan update through several very clear management goals: ease of movement without vehicular traffic, ferry service and trolley connections and enjoying amenities and events without lines and overcrowding, through operational changes, including dynamic pricing, seasonal scheduling and venue dispersal," Hooks said.
Planning is the most important way to prepare for the future of the coast, Inman said.
"As a state park, Jekyll belongs to all of us, and the master plan should align the use of land, infrastructure and buildings with our community values," she said. "There must be a clear process to update ordinances and codes that enforces the plan's vision — all conducted in a transparent and public way."
She said she hopes to see the JIA address the concerns that have been raised.
"As the stewards entrusted with the preservation of a public resource, the JIA answers to all of us," Inman said. "Our community loves Jekyll Island — as do the tens of thousands of visitors and residents who make it such an unparalleled destination on our coast. We deserve to have our voices represented for the future of the island we love."