What some described as "strategic demolition" and "revealing history," others called sledgehammering.
All were descriptions provided for the work that a group of college students recently completed at Chicota Cottage on Jekyll Island, where they helped remove broken concrete in a courtyard of the historic structure.
The project was one of many the historic preservation maymester class took part in during the two-week course, which wrapped up Friday. The program annually brings a group of University of Georgia students to Jekyll for a fast-paced, action-packed class that teaches participants about the kind of preservation work that goes into maintaining historic structures, like those that dot Jekyll Island.
"It's three credit hours, and it's a full class that's concentrated into two weeks," said Taylor Davis, historic preservationist for Jekyll Island Authority.
The students worked on projects at a variety of historic structures on Jekyll, including repairing the bell at Faith Chapel, stabilizing a wall at Goodyear Cottage, repairing the back porch of Mistletoe Cottage and a window at the old power plant, which today houses the Georgia Sea Turtle Center. They also smashed up concrete at Chicota Cottage, in order to remove deteriorated pieces and help re-establish the original courtyard layout.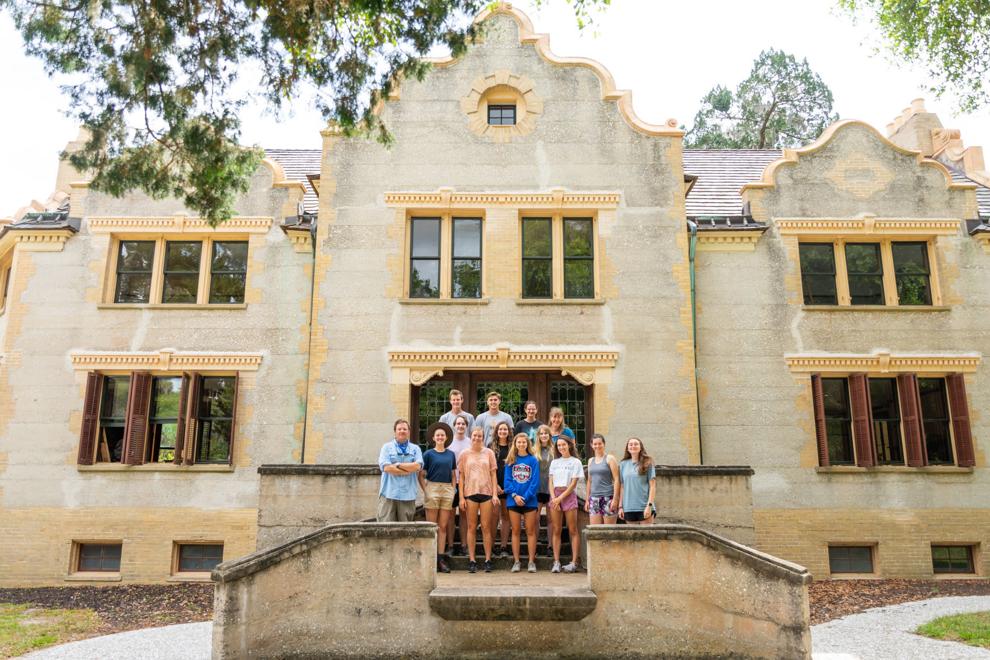 The maymester program did not take place last summer because of the COVID-19 pandemic. But the opportunity came back this year, and 14 students took advantage of the chance to stay on Jekyll Island for a couple of weeks and get hands-on experience in historic preservation.
Most of the students were rising juniors and seniors at the University of Georgia. The group also included an architecture student from Clemson University.
Many said they had little experience in this kind of preservation work before taking the class.
"A lot of us are landscape architecture students, and with that there's a historic preservation certificate or minor," said Mela Xides, a rising junior at UGA. "… And I just really wanted to learn more about older buildings."
The students delved into Coastal Georgia history while receiving practical experience in the processes that ensure history is preserved for future generations to discover and enjoy.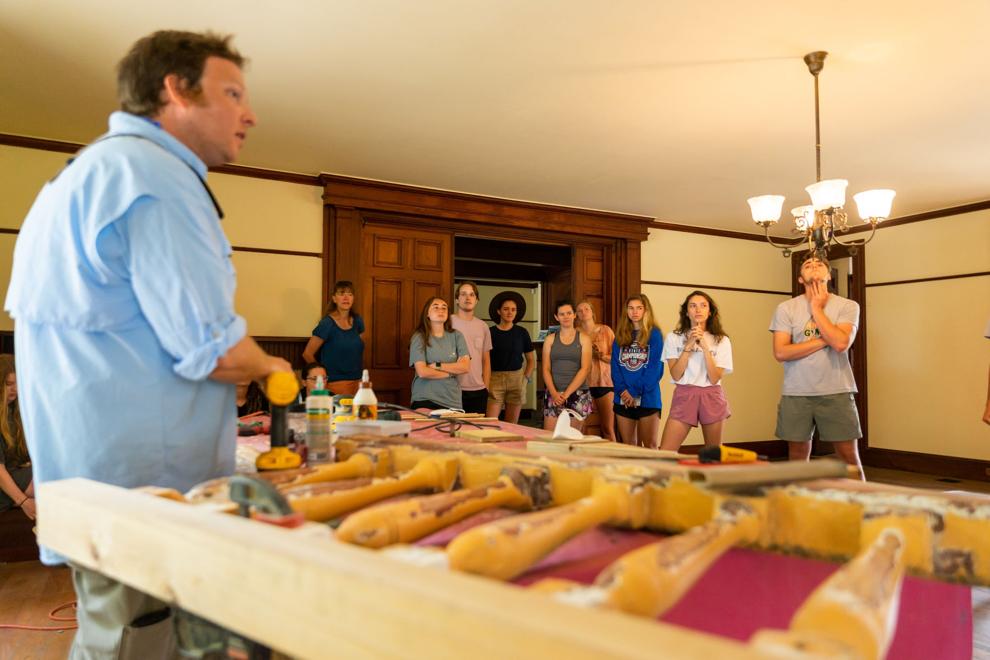 Davis brought a special energy to the class, which made it a remarkable experience, said Brittney Waldheim, a rising UGA senior who took part in the class.
"Taylor makes this program as special as it is, and I think that without Taylor the whole experience wouldn't have been as amazing as it has been," she said.
Waldheim is a landscape architecture major, and her experience growing up in historic Columbus contributed to her interest in this kind of preservation work.
"I would like to work in preservation and developing cities around historic sites and locations," she said. "I think it's important to preserve history."
Furthering that education in order to promote the careers of future historic preservationists is one of the Jekyll Island Authority's goals for the maymester program each year, Davis said.
"A lot of people just see these old houses and they think, 'Oh well they've been like that this whole time,'" he said. "But we have throughout the decades been in danger of losing some of them. It's a lot of work to keep them up and a lot of work that we put into them."
During their trip to Jekyll, the students also explored much of the Golden Isles, including Cumberland Island, the south end of Brunswick, Darien, Butler Island, Hofwyl-Broadfield Plantation and Fort Frederica and Christ Church on St. Simons.
"They're tired, I'm sure," Davis said on the final day of class with a laugh. "I'm tired."
The program has been hosted through a partnership with UGA for many years and has taken place on Jekyll since 2017.
This year's student group packed a lot of work and education into their two weeks on the island, Davis said, and they were a great class.
"They all get As," he said.