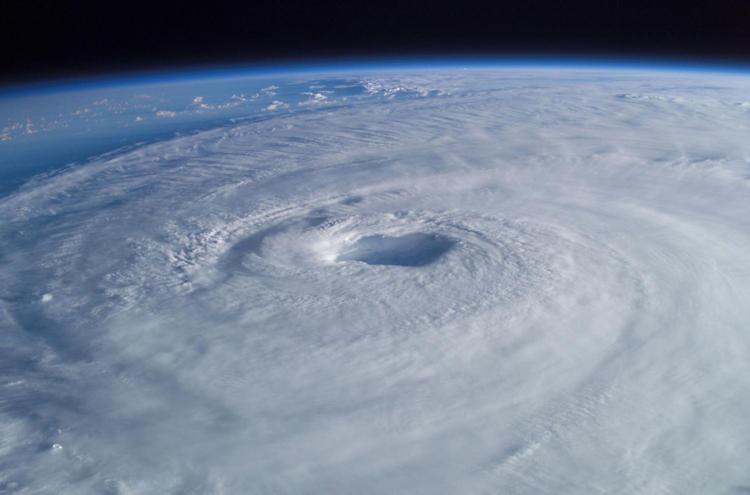 As folks settle in for a weekend of barbecue, beach outings and college football, it is hard to believe that a year ago today Glynn County officials issued a mandatory evacuation as a menacing Hurricane Irma closed in on the Golden Isles.
Irma would later weaken from a powerful hurricane to a tropical storm before passing well west of here Sept. 10-11, 2017. But the massive storm system inundated Glynn County with nearly 10 inches of rain, flooded it with record storm surge and lashed it with hurricane force wind gusts.
And who among us still recalls Oct. 7-8 of 2016, when Hurricane Matthew skirted offshore from the Golden Isles while delivering punishing wind damage, widespread power outages and a $4.4 million county cleanup bill?
Jay Wiggins surely has not forgotten. Although the 2018 Atlantic hurricane season has been subdued thus far, September and October are perennially the most active months for named storms, he said. Wiggins, director of the Glynn County Emergency Management Agency, knows this year's hurricane season is just hitting its stride.
"We're slap dab in the middle of hurricane season," Wiggins said. "Historically, September and October are the most active periods of hurricane season. I don't mean that to scare people. I just want them to be aware, to take it seriously."
It is Wiggins' job to take hurricane season seriously. That is why he already is monitoring Hurricane Florence, the first major storm of 2018 as it chugs far out in the Atlantic. There are two tropical systems forming behind Florence that also have Wiggins' attention. Tropical Storm Gordon came ashore Tuesday night near the Alabama-Mississippi border with near hurricane force winds, knocking out power to thousands and claiming the life of a child in Pensacola, Fla. Florence is the eighth named storm of 2018.
"We are seeing a heating-up of the Atlantic right now," Wiggins said. "We have some active systems out there right now. Florence, believe it or not, is still in play for us. We may see some high surf and rip currents next week or so. It's a good reminder."
Florence could cause dangerous surf and rip currents along parts of the U.S. East Coast this weekend as the storm swirls across the Atlantic, according to forecasters at the National Hurricane Center.
Though weakened to a tropical storm, Florence was expected to regain hurricane strength as it neared Bermuda. Large swells were likely to start hitting the British island territory in the north Atlantic Ocean on Friday.
Forecasters said it was too soon to tell where the storm would go. Some forecast models showed Florence slamming into land by late next week, while others indicated the storm would curve away from shore.
Improving atmospheric conditions were expected to allow Florence to regain its former strength. The storm reached major hurricane status Wednesday, peaking with maximum sustained winds of 130 mph.
Forecasters at Colorado State University predicted another active hurricane season for 2018 as the June 1 start began, forecasting 14 named storms with up to seven becoming hurricanes. However, the midseason forecast that came out in July scaled back its prediction to 10 named storms and four hurricanes this season.
"The midseason numbers came way down, drastically as far as hurricanes are concerned," Wiggins said. "But I don't want to fool people. They're not saying there won't be hurricanes, they're just saying they don't think there will be as many. That doesn't mean you should not prepare. It only takes one."
Wiggins urges residents not to be unprepared for that one storm that may still hit here before the 2018 hurricane season is over. Being prepared means having a hurricane kit in place and an evacuation plan mapped out now, before the storm warnings begin.
Hurricane kits should include bottled water, nonperishable foods, flashlights, battery-operated UHF-band radio, spare batteries, medications, pet supplies, et cetera. Should the county declare an evacuation, know where and how you will evacuate, including transportation and a destination, Wiggins said. Additional information on hurricane preparedness is readily available at glynncounty.org/644/Hurricane-Preparedness and ready.gov/hurricanes. The Glynn County EMA Facebook page also has information available.
"Take the sunny days like we have now to prepare for the rainy days," Wiggins said. "Make your arrangements ahead of time."
Although hurricane season has wrought costly flooding and wind damage over the past two years in the Golden Isles, it could be worse, Wiggins warns.
"I don't want to make light of Matthew and Irma, or even Dora in 1964, but we have not taken a direct hit from a hurricane since 1898," Wiggins said. "If a tropical storm can do what they did, imagine what a direct hit from a hurricane can do? The thing that really keeps me up at night is storm surge. They don't call us the Low Country for nothing."
Note: The Associated Press contributed to this report.